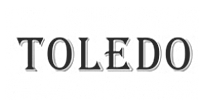 Toledo is not just a beautiful ancient town in Spain, it is also a relatively new Chinese brand of classical guitars. Even though it has only been a few years since its foundation in 2013, its instruments, designed for beginners, advanced players as well as professionals, have been quickly gaining recognition thanks to its convenient price to quality ratio.
The company did not choose the name Toledo incidentally. It was this town, where the best guitar makers in Spain used to come from. The company would like to imaginarily follow in their footsteps and it strives to make even the cheapest of its lines in a playable quality. With regard to the other side of the company production, the company offers maximal possible quality, attractive timber and flawless workmanship.
The cheap Toledo CG and Primera lines include classical guitars of the following sizes: 1/2, 3/4 and 4/4. From the used materials perspective, the front panels are made of linden timber, while the ribs and rear panels are made of catalpa. On the other side of the spectrum, the company offers semi-massive as well as massive instruments or instruments of the Arch Back design, i.e. with a stamped rear panel. For these instruments, the materials of choice are mainly spruce, cedar and palisander.