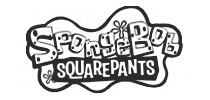 There is no other easier way to persuade your children to play a musical instrument than via the colorful products of this brand. And not only children. Spongebob is popular among almost everybody, as demonstrated by the sales statistics.
Ukuleles of this brand are made of timber and their graphic design with a tuning head will immediately catch your attention. Nylon strings are easy to press by little children and the instrument sizes are also right for them.
Apart from ukuleles, the portfolio also includes simple drum sets with a bass drum, snare drum, tom-tom drum and cymbal.
The company supplies accessories to all of its instruments. Cases, tuners, picks, stools as well as drumsticks. Thanks to that, you can start playing their instruments as soon as you unwrap them.