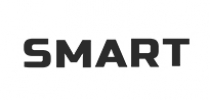 The products of this company are mostly designed for undemanding users, beginners and children. Such customers will surely be pleased with their color range and their parents will appreciate their almost indestructible, solid structure.
Smart offers plastic Kazoos, Ocarinas or Irish flutes and recorders. These instruments are sought-after for their simple design and many musicians started out with them. Their beneficial effect on respiratory system is also worth mentioning.
Color range, wide variety of instruments, that can save you a pretty penny, make products by Smart much sought-after goods, suitable for use in schools, kindergartens and other leisure time institutions.
For more demanding customers there are wooden models of recorders available.