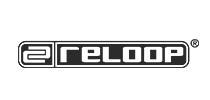 The company has been making DJ equipment since 1996, when it was founded in Germany by Robert Lauterwein. He was not satisfied to just have a little store with vinyls and a successful club with famous guests, such as Carl Cox or Paul van Dyk. He loved the turning vinyl phenomenon so much that he started producing his own DJ equipment. That is how Reloop was born. And the initial enthusiasm stayed with the company to this day.
After the first RP series record players, which are still made today, the company started to make mixing tables, processors, CD players, digital controllers and other accessories. Reloop has always been able to respond to modern trends and to adjust its portfolio to whatever the DJs needed at a given moment. That is why its partners include famous DJ brands, such as Ableton or Algoriddim. Serato, Ortofon, Glorious, melodics or Virtual DJ.
The success of the company products is demonstrated by a great demand from the DJ community as well as by awards received from professional periodicals and shows, such as NAMM, DJ Mag, Mixmove Award or DJ Tools Award. Most awarded have been mixing tables from the RMS series, Jockey controllers and also the RP-8000 record player.
Reloop is now among the world's top 5 DJ brands and its products can be purchased in more than eighty five countries around the world. It is no surprise. The company portfolio includes record players, controllers, mixing tables, headphones, microphones, cases, studio equipment, record pickups, accessories - basically everything that a modern DJ needs for his or her work.
- help center
- download finder
- spare part iquiry