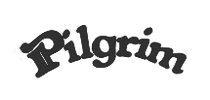 Stringed instruments bearing the Pilgrim logo are inherently connected to the name Paul Tebbutt. The first series of acoustic guitars from the workshop of the famous folk multi-instrumentalist and skilled luthier appeared on the British market in the mid-1970s. The company did not expand much through the years, despite the indisputable quality of the instruments. This led to the end of production in the mid-1980s. Nevertheless, acoustic guitar models produced during this period are among the most coveted and most sought after instruments.
The production did not resume until 2009, when Paul Tibbutt joined forces with JHS. Since the Pilgrim Mayflower (the first model), the production has expanded into a wide spectrum of folk stringed instruments. The company currently produces classical banjos, tenor banjos, banjoleles, bluegrass models, resonators, acoustic mandolins and mandolas.
The common features of all the instruments are the first-class materials used in their construction - resonant woods and hardware, which give the instrument excellent playability, clean tone and great sound projection. The characteristic design with focus on detail and functionality gives a positive overall impression, associated with the Pilgrim logo.
The company's portfolio allows the beginner as well as the demanding professional musician to choose an instrument according to their needs. Pilgrim's instruments are thus a good choice for a wide spectrum of players of folk stringed instruments and for a variety of occasions.