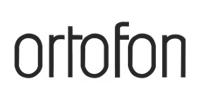 I think the Ortofon Company needs no introduction at all. But did you know that its beginnings reach back to 1918? This was when a pair of Danish engineers decided to create a system for recording sound into film for the first time, a goal they actually succeeded in achieving several years later.
The company was renamed from Electrical Phono Film Company to PhonoFilm Industry A/S in 1946, and Ortofon was born in 1951. The name can be loosely translated from Greek to mean "good sound" and these two words continue to apply to this company's products to this day.
The Ortofon Company offers a wide range of gramophone styluses, spare needles and other accessories for hi-fi systems and DJ gramophones, which demanding users worldwide swear by.
Orotofon is basically an abbreviation for quality. And the company's technological development over recent years shows that nothing will change in the future in this regard.