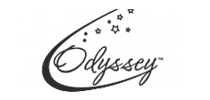 Brass and wind instruments of this manufacturer are known around the world among music students as well as professional musicians. The brand offers both of these groups a great quality for more than favorable price.
Redesign of the Odyssey brand has been the work of Peter Pollard who can boost more that a forty-year career of an active musician, teacher, repairer and producer of musical instruments. he has cooperated with several leading players and orchestras and he is a member of many prestigious organizations of professional instrument makers – The Guild of Master Craftsmen, NAMIR or NAPBIRT.
Individual instruments are thus thoroughly processed and they rank a class higher that products of the competitors.
The Odyssey portfolio has something for everybody whose prefered instrument is bass horn, French horn, trombone, saxophone, cornet, oboe, clarinet, cross flute, etc. Its instruments are made as parts of several lines, which have been designed for the entire spectrum of musicians, from beginners to professional players.