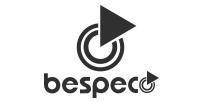 Almost every active musician encounters this brand, earlier or later. This Italian company has existed since 1982. Its portfolio includes a wide range of products that make everyday work in a studio or live recording easier. Bespeco accessories are distributed around the entire world. They allow musician to do the most important thing - to fully concentrate on the creative process and not to waste time on little things.
Whatever you imagine under the term accessories, you can probably find it in the Bespeco portfolio. Robust metal stands of all kinds, protective accessory cases, all thinkable types of cables, connections, reductions, but also switches, personal mixer panels, tuners, lighting technology accessories, packaging, etc.
Furthermore, all of the used parts and components are made directly by the company. A great emphasis is also put on the output control of all products. High quality is an appreciated term in Bespeco and all of its products are, thanks to the adopted approach, proudly made in Italy.
Yet another appreciated fact is that Bespeco, despite its achieved successes in the field of accessories, does not rest on laurels and continues to come up with new products. As an example, we can mention the Audio Systems product line, which offers standard as well as custom made products designed for theaters, television and other stage productions.