Vic Firth Family -DRUM LESSONS with Mike Johnston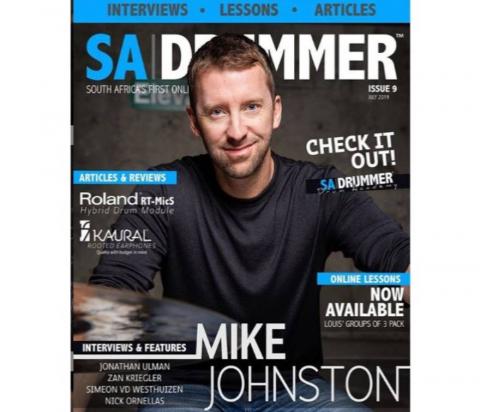 Welcome to the Vic Firth Family
Join Us in Welcoming the Newest Member of the Vic Firth Family - Mike Johnston!
---
We are thrilled to announce that Mike Johnston, known as one of the pioneers in online drum education, is now part of the Vic Firth Family of Artists! Mike has built one of the most popular and engaging drum education platforms to date in mikeslessons.com, holds numerous in-person drum camps each year, and is also the host of one of the most followed drumming podcasts, the Modern Drummer Podcast: The Mike & Mike Show. His outgoing personality and teaching style makes him one of the most influential drum set educators in the world. Mike is highly engaged with his students and followers, and is a positive voice for the drumming community.
Mike comes to us with a strong focus on instructing new drummers as well as keeping current drummers actively learning. He has an encouraging approach in his communication and is a great fit for what we stand for as a brand and company - including having education as a top priority.
Be on the lookout for fresh educational content featuring Mike in the near future. The two models of Vic Firth sticks Mike will be playing are the AJ1 (American Jazz Series) and the MJC4 (Modern Jazz Collection).