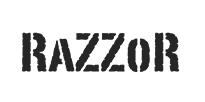 The production of this brand falls directly under the production of Audiopartner, s.r.o. We offer its products that are of a high-quality, purposeful and, at the same time, affordable for almost everybody.
There is nothing worse than when your booming creativity becomes limited by low-quality accessories. It is not quite possible to make a hit if your keyboard lays on a vacuum cleaner box and your guitar is wrapped in a plastic tarp.
That is why the product portfolio includes several microphone stands, keyboards, notes or guitars, good-quality stools and of course also transportation solutions, be it soft or hard cases, which will protect your precious instruments against bad weather and mechanical damages. And of course we also offer capos - there is probably nobody who can exist without them.
However, we do not forget about the actual art process either. That is why our portfolio also includes several pedal effects, thanks to which you can properly tune up your sound - without any unnecessary things or difficult setups. Every guitarist can sound like his or her dreamt-of legend with the effects of the Delay, Overdrive, Distortion, Tremolo and other types. The sales statistics show that we are on the right path.